Come see how essential oils can help you physically, mentally, emotionally and spiritually. Each class offers you a personal experience with essential oils and practical information to get started using them! This page will be updated with current offerings. Or you can request a class be scheduled. Pre-registration is required for each class/workshop.

Unique workshops give you a deeper sense of the power of essential oils. Read more about these special workshops below.


Classes Available throughout 2016:


Location: Compassionate Consulting in Penfield, NY


(5-10 people minimum)

Evening classes cost: $25 at the door and 'blending' classes are $35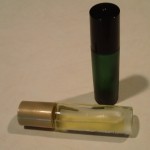 Take this Pain Away!  Making analgesic blends
If you are looking to reduce pain or suffer from inflammation and swelling of: knees, hands, neck, shoulders (including rotator cuff), back or sacro-iliac joint, carpal tunnel, fibromyalgia or plantar fasciitis then you will want to attend this class to make a special blend for yourself!


Beat the Flu with Essential Oils:
Learn preventive measures to keep the flu out of your home or scare it away when you expand your tool kit!  You will learn how to fight colds and flu using a steam tent, Vita Flex, a neti pot and more. 
Releasing Stress, Anxiety & Depression:
Essential Oils have been used for thousands of years to calm the nerves, release stress and lift the spirits.  Come learn the many ways YOU can ease your stress with essential oils! 


Contact Jean now to schedule a class:


Past classes:
Introduction to Essential Oils
Have you Heard of Thieves?
Essential Oils for Digestion
Ayurveda and Essential Oils
Healing Oils of the Bible
Spiritual Healing with Essential Oils

_________________________________________
Past Workshops:
Spiritual Connection with Essential Oils:
Held at a cozy lodge, nestled by fireplaces in a safe environment:
Using pure essential oils and meditation, quiet time, journaling, the support of a partner and ceremony, participants are supported in a spiritual journey, improving their ability to stay in the 'NOW' moment. This workshop includes an essential oil blend to take home.
Facilitators:
Jean Oswald RN CCA CNHP
Nanci DeLeo, Rev. Reiki Master/Teacher
Clearing Emotional Patterns with Essential Oils

This workshop helps participants:
Understand where (emotional) pain begins
Follow the connection between unresolved emotional issues and dis-ease
Harmonize chakras with essential oils
Shift thought patterns on a cellular level using "Releasing Emotional Patterns with Essential Oils" by Carolyn Mein DC
Find freedom in relationships as a result of this work
Facilitators:
Jean Oswald RN CA
Nanci DeLeo, Rev, Reiki Master/Teacher
Sheryl Infantino LMT, Reiki, I.E.T. Master


Releasing the Past with Essential Oils:
Using essential oils during a guided meditation participants release old wounds, lift oppressive memories and invite their Divine Source to fill empty spaces inside.  This workshop includes quiet time, journaling, partners and ceremony.
Facilitators:
Jean Oswald RN CA
Nanci DeLeo, Rev, Reiki Master/Teacher
Sheryl Infantino LMT, Reiki, I.E.T. Master