If you've been told there's no hope for healing your autoimmune disease, it's simply not true! Functional Medicine has taught us to look for the underlying factors that caused  imbalance in your body and then direct attention there!
Do you lack energy and motivation? Are you waking up several times a night or having trouble falling back asleep? Do you have digestive issues like SIBO or colitis? If you have an Autoimmune disease, do you know what triggers flare-ups or why you have them?

Back in 2017 when my summer started with horrible joint pain and fatigue that only worsened, I was really thankful for my training with Integrative and Functional colleagues.
You probably already know that Functional Medicine has been exploding in recent years. Conferences, webinars and schools are filling up. There's real excitement about the research and successes of simple, natural treatments that reverse chronic health issues.
Functional Medicine is Investigative Medicine because your story and your timeline since birth are now understood as super valuable information. Reviewing your unique background, history and experiences helps answer questions about why you're sick today and give clues to solutions for your health problem(s).
If you haven't been feeling well for a while, and your doctor hasn't been able to help you, I want to give you hope! There are tests, tools and treatments that can make a difference for you now!
For the past 30+ years Microbiologists, Chemists, Doctors and Researchers have been studying how our biological systems work, discovering what the body needs for repair and helping people takes those steps toward healing. As a result, we have repeatedly seen clients improve the way they feel and move afterwards!
As someone who has also been on the path from debilitating pain, leaky gut and chronic fatigue I understand the discouragement, confusion and doubts you may have about possible improvement. I had them too. But Functional Medicine gave me the tools for healing and I'm a different person today. And I want to support your healing too!
Jean Oswald, RN
Certified Professional Coach
I almost died in the womb.
My mom told me the story many years ago. My dad was finished with his military service and they were ready to move back home. She was pregnant with me (her 5th) and staying with relatives when she began to lose a lot of blood and tissue. Her doctor sent her into surgery for a D & C but when she woke up from the anesthesia her doctor said everything was ok. I was born several months later with respiratory problems in my first two years.
I'm sure my birth story explains why I've had such a sensitive body all my life. Breathing problems were followed by sensitivity to dust, mold, certain foods, allergy shots and mono. I became a nurse and got married. In my 20's I birthed 5 babies in less than 8 years. I was tired all the time, but I pushed myself to be responsible and productive.
When I went back to Nursing after having kids I worked on a Respiratory floor and noticed the same patients kept coming back to the hospital; they weren't getting any better. I studied Natural Healing options, connected with like-minded health professionals and discovered the burgeoning field of Functional Medicine. I was hooked, and just in time, because my own health crisis came soon after.
I had been diagnosed with (Chronic) Adrenal Fatigue and tested positive for heavy metals. The "antidote" for removing Mercury and Lead proved to be wrong for me. I wasn't ready for the detox. It was too intense and my (leaky) gut complicated matters. Inflammation climbed to more than 10x what it should have been. And I was hurting. I woke up and was forced to honor this sensitive body. I had to slow down. I did a LOT of research and got some help.
Functional Medicine helped heal my gut and I felt better. But the traveling pain in various joints, the ongoing fatigue and brain fog didn't go away completely. It was complicated with a resurgence of Epstein Barr virus and mold in our home. At times I felt like that person – alone in a cave, without a flashlight – not knowing what would help me. I felt scared, not knowing if my condition could improve.
I found a good doctor who understood the importance of making sure all my "drainage pathways" (paths of elimination) were open and working properly. She suggested the 'traveling pain' was a sign of tick-borne illness and started me on a gentle detox, much more suitable for my sensitivity. My healing journey continues today.
My experience lit a fire in me to help others with Autoimmune issues. Combined with my experience as a Nurse (watching the failures of Conventional Medicine over and over) I want people with chronic disease to know that healing is possible. I found that flashlight in my cave. I have clarity about the best ways to heal when your immune system starts to attack healthy cells. What I know for sure is that treating symptoms does not bring healing. The temporary band-aids of NSAIDS, antibiotics, steroids and other medications are not as helpful as eliminating what caused the initial inflammation and triggers.
I've combined 25 years as a Registered Nurse and certification as a Professional Coach to teach common sense education and respect for individual body types. Using Functional Medicine principles I coach clients in opening drainage pathways for detoxification as we address a healthy diet and embark on gut healing. I save clients years of confusion, self-doubt and isolation as they describe improved digestion, more energy and less pain at the same time they feel deeply listened to as we work together.
Health & Wellness
Consultations
In my experience coaching clients (especially the past 6 years) I found that when I worked with a client for an hour here and there, it did not provide lasting change. I can help you understand blood test results and give you diet and exercise advice, but it's only when there's an active relationship of ongoing support and accountability that clients see long-lasting effects. I hold a container of sorts, a deeper space for you to discover more than a three month improvement. Long term success is more possible with the support and accountability that I offer you.
The truth is, there are no magic pills for better health. Clearing brain fog, reducing or eliminating pain, helping you feel more energized, flexible and strong takes time. And it will be the incremental, focused, consistent steps that bring change and healing.
For long-lasting change that you can feel excited about I work with clients in six and twelve month programs. In fact, I ONLY work with clients for six or twelve month periods.
Imagine what you could do with more energy! Imagine more aliveness, more vitality and radiance. Imagine getting your life back: improved relationships, more time to do things you want to do, less guilt and shame!
The two programs vary in offering but each one includes private coaching with me, nutritional support, natural supplements and homework in between our calls. We'll begin with a baseline Intake to understand who you are, where you came from and how you're moving through this time of your life.
Set up a call with me so I can hear about your goals.
Testimonials
Jean, it was very nice to spend the hour with you this morning. I know how much I need to put these changes into my life.  Thank you so much for your warmth, concern and guidance.  I will definitely recommend you to others. You were exactly what I needed.
Jean, my sincere appreciation for all you did to help Mom and all of us over her last months, especially. Your knowledge, skill, demeanor, and heart made all the difference.   You always knew what to do to provide care for her and guide us.  You helped us to experience love and peace during her last days and moments.  What a sacred time for us all.  I am most appreciative that Mom passed peacefully While it was difficult for us, our family felt comforted and at peace, just having you present while she transitioned from hospitals to home.  Thinking back, I can't even imagine what we would have done without you.  I can't thank you enough.
I've known Jean for about 20 years now. Her skills of helping others and her passion with the healing arts are from the truest, deepest parts of her heart and soul. She is always boosting her knowledge of the healing techniques that resonate within her – to share with others. She has illuminated me on so many different facets of healing styles/arts. Her enthusiasm for energy work, hands on healing, aromatherapy, herbal knowledge, spiritual growth and all complimentary health concepts give her the strongest foundation to counsel and aid others.

Jean has the loveliest soothing, calming nature, and yet the strength and wisdom to be an effective teacher, healer or support. She communicates with perfect clarity AND is the best listener! She is a person of integrity indeed with a sound educational basis to back it up. 

Anyone in Jean's care will only receive the highest and best experience. Dare I say I am forever changed by knowing her! Jean is a blessing to me, and a gift to the world!
Thank you so much for your time and guidance today. It was extremely helpful and you gave me great insight into handling this situation in the best possible way.
This class has been so supportive, uplifting, positive, and fun! You help to break it down into easy to understand techniques.
Dear Jean, you are spreading your Light and your wisdom far and wide. We are all blessed by it. I thank you and honor you as a leader, teacher, and modern day "wise woman".
Jean, I am soooo glad our paths have crossed.  Your counsel has been invaluable to me.  It has enriched my life in so many ways.  The oil blends you provide me help me to raise my energy vibration.  Just being in your calming, compassionate and safe presence is like a deep refreshing breath for my soul.  Sometimes the chaos in the world can seem overwhelming but your perspective and aura provide a grounding force for anyone lucky to know you.  Thank you for being you!!!
I can keep doing this as a life practice and there will be long-lasting effects.
My digestion is like it was as a young man and my joint pain is not a problem anymore!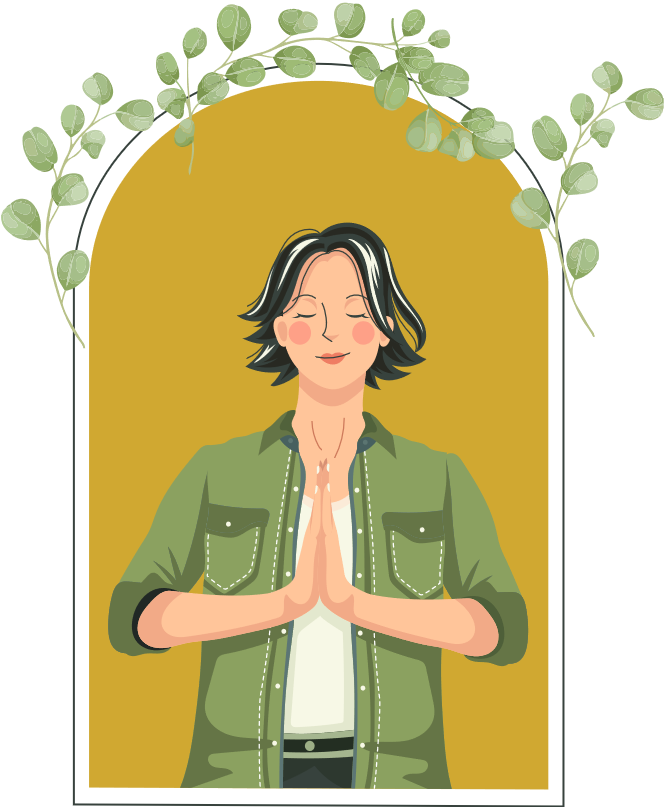 Sign Up for My Newsletter
Claim your free Health Tips when you sign up for my bi-weekly newsletter. Your email address will never be shared.